Are you considering going on holiday but have no idea where you are going to stay? The holidays are just around the corner, and with them comes the opportunity to escape the hustle and bustle of the city to enjoy a well-deserved break. Whether traveling solo or in the company of friends and family, the experience of renting a cabin is much different from the normal routine of booking a hotel for your stay. Hotels are usually cramped with guests of all ages and personalities, making it quite challenging to have some relaxing time for yourself. Instead, Cabins offer a number of advantages that you need to make it the best time of your life. You'll find that there are different kinds of cabins to suit different needs.
So what should you think about?
When it comes to cabins, the choices are staggering since different people typically own them and there is a unique quality and feel to each one. However, they offer one common experience; the feeling of seclusion and peace among the woods or the mountains that only mother nature can provide. Cabins provide all the benefits of a hotel and the comfort of staying at home while also catering to the outdoor experience.
Choosing the perfect cabin involves researching the location, the size, the price, and the amenities offered. The view you want to wake up to can also determine the cabin of your choice. It would be best if you also made inquiries on what's provided by the cabin so you can know the list of items you may need to bring with you.
This informative guide will dive into the benefits of renting a cabin. It will discuss the booking process and some of the best states for holidays in the mountains.
Benefits of renting a cabin
Relaxing and Quiet
Did you know around 35% of families go on holiday each year? The majority of that number usually book their stay in hotels, meaning they can become pretty crammed with guests. Picture this; you are seated at the lobby enjoying a good book and a glass of wine only to be interrupted by a bunch of kids noisily running down the hallways. Or you're in your room trying to get into a quick nap only to be woken up by noisy neighbors. Not the ideal environment you are after, right?
A cabin rental offers the peace and quiet that hotels fail to provide their guests. Their location is the perfect getaway away from the busy city, roads, and even highways, meaning you'll be able to enjoy serenity and tranquility. When you choose a cabin for your stay, you can enjoy the peaceful natural experience of the outdoors. Mornings are filled with bird songs and fresh air, the perfect environment to wake up to.
When staying at a cabin, you can also take calm walks during the day to recharge your batteries as you clear your head. Private cabins also provide their guests with a peaceful night's sleep, devoid of any disturbances compared to sleeping in a room with thin hotel walls. So you can forget about noisy neighbors and noisy kids ruining your holiday period.
Privacy
Cabins can be a form of a private retreat for yourself or with your family and friends. There's no better feeling than that of being in and enjoying your own space without interference from other guests. And even though you might have neighbors around you, you'll find that they're all seeking the same thing as you, which is the reclusive cabin experience.
Typically, the average size of a hotel room is about 330 square feet. Hotels have begun building much smaller rooms since they are cheaper to build and maintain. But what does this mean for a typical hotel guest? This means you will have less space to move around in, and you will be subjected to an environment of hearing the people in surrounding rooms or those above you go about their business.
Every time you flush your toilet, there will be a possibility that your neighbors will hear you do so. Privacy in hotels is also hard to achieve because of room service and concierge suggestions. Cabins provide you with your schedule eliminating the aspect of hotel wake-up calls every single mornin
Gorgeous Scenery
Research shows that the more time you spend away from your indoors, the happier and kinder you become. Most cabins are outdoorsy environments such as the woods or by a lake in a rural locale. They are often surrounded by beautiful scenery complemented by mother nature. Nature has many psychological benefits to an individual, such as decreasing stress levels, relieving fatigue, increasing creativity, and providing one with the space and time to unwind and recharge.
It's safe to say that most people would enjoy opening their window to some fresh air and gorgeous views of the forest, rather than the smell of city pollution and the scenery of a parking lot. Or open their door to a view of the beach, mountains, or tall trees instead of staring at a long hallway of rooms. When staying at a cabin rental, you will find that the possibilities are endless!
The cabins are also decorated with unique rustic interiors that match the great outdoors. The decorations and furniture are also in theme to the surroundings making it an authentic experience. You can wake up and decide to enjoy a cup of coffee at the porch while enjoying the scenic views. There are also plenty of activities that one can enjoy while staying at a cabin. You can set up a bonfire, enjoy some good company while grilling your meat over the fireplace. Stargazing is also an exciting activity that you can enjoy with your kids as you can see the open sky from outside your cabin. When staying at a hotel, you will have to endure the blinding lights at night coming from the city or the buildings surrounding the hotel.
You have so many more options.
Cabins come in all kinds of sizes, environments, prices, and experiences. When you compare cabins to hotels, you will find that once you've seen one particular hotel, you've pretty much seen all of them (unless you are interested in spending a fortune!). Hotels lack the aspect of uniqueness since they are all built by like-minded people. The virtue that a variety of owners own cabins means they allow for so many different options, providing you with a sense of flexibility and choice.
You can find cabins to stay in by yourself, or with family and friends. Bigger cabins are best for a group looking to share costs making it cheaper than renting a few hotel rooms. Depending on the amenities offered by each cabin, you can pick your preferred space that suits your needs. There are different cabins, including luxury cabins, cabins by the water, getaway cabins for couples, and even secluded cabins for people looking for a retreat experience. There are also individual cabins tucked away in remote places and resort communities that feature a number of cabins that share community pools, spas, and chapels. All you have to do is pick the cabin that you would like among an array of options.
The booking process
Cabin accommodation is a great way to spend some time away from the daily activities of the world. The booking process is not complex, but it may require your due diligence if you are to benefit from the best deals. You are advised to plan ahead of time in terms of dates and cabin choices. If you are looking forward to spending your next holiday in a cabin, it would be ideal to book in advance. You can, however, choose to make last-minute arrangements only that you might miss out on good deals.
Before booking a cabin, you should ensure that you've researched widely as you narrow down on your options. Figure out the kind of environment you want, be it romantic, luxurious, or kids and pet-friendly cabins. If you are traveling in a large group, it's best to know how many rooms you will need. You can then pick your preferred location in regards to your needs. Do you want to be in close proximity to malls or the great mountains? Once you've settled on a few cabins, feel free to request virtual tours while asking essential questions. You can also dive deep into the website for reviews from previous guests to have a feel of the experience at the cabin.
You can search for a cabin on various search engines on the internet, but the main four recommended to you would be yahoo, Bing, ASK, and Google. When searching for the perfect cabin, keywords entered into the search bar will determine the results you receive. Use different words to filter your search in terms of location, amenities, and size. When booking a cabin through a website, ensure that you can successfully view the dates of your choice and the availability of rooms. The pricing calendars should also be up to date. A good website will also have an area that suggests a number of activities and local attractions nearby for you to enjoy.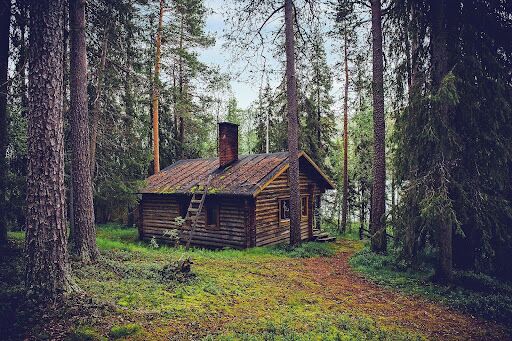 The best states for mountain vacations
The mountain ranges provide a bit of something for everyone. You can enjoy several fun activities ranging from hiking to watersports and scenic drives through the steep mountains. Nature allows us to enjoy the undeniably beautiful feeling of exploration and creativity in the most breathtaking of places. It's even a much better experience when you are booked at a cabin nearby, a place you can call home temporarily, whether alone or with friends.
The following are the best states to enjoy mountain holidays.
Tennessee
Tennessee is one of America's more underrated mountain travel destinations. However, those who know the magic of the Smoky Mountains return again and again. Full of history and opportunities to get outside, the Great Smoky Mountains National Park offers near-unlimited hiking, climbing, and wildlife sightings – in addition to unforgettable scenery. Tennessee is also one of the more affordable travel states on this list, which makes it an excellent option for budget-minded travelers. Great Smoky Mountains National Park is free to enter, and visitors do not need to request a permit or park pass to hike.
Georgia
This mountain city is located in the Northeastern region of Georgia. Here you will find a number of activities for your amusement, from watersports, fishing rodeos, and even train rides along the scenic railway line. Beautiful cabins can be located along the river, providing you with the opportunity to fish for your meal
Vermont
Vermont offers seasonal outdoor fun for the whole family. With stunning fall foliage, knee-deep winter snow, and relaxing summer lakes, this often-overlooked state is a great option for your next mountain destination. Vermont offers hiking, skiing, ice skating, climbing, and water activities like kayaking, canoeing, and water skiing. Plus, rental cabins here are often more affordable than in the Rocky Mountains, which may be important for some people.
New York
New York is overlooked when it comes to nature-oriented trips. However, the Adirondack Mountains, located in the upper portion of the state, offer some of the most gorgeous scenery in the United States. The perfect outdoorsy escape in any season, Upstate New York draws visitors from around the country. It's an excellent location for skiing and snowboarding in the winter, but it offers wonderful hiking and exploring opportunities in the summer. Plus, areas like Lake Placid have something to offer to sports history buffs. The town hosted the 1980 Winter Olympic Games, and many Olympic sites have been preserved for travelers to explore.
North Carolina
This state has plenty to offer anyone who is looking to experience the mountainside. You can access shopping and dining, and you can also get the chance to enjoy a cultural festival depending on your choice of date. Activities for adventurous individuals include horseback riding, fishing, and whitewater rafting. The cabins are plenty, offering different amenities to suit your needs.
Wyoming
America's least populous state happens to have some of the best mountain destination spots. One of the most picturesque parts of the country, Wyoming offers year-round mountain fun. Visit Jackson Hole for skiing or make a trip to Grand Teton National Park and Yellowstone National Park for hiking, backpacking, and climbing. Interestingly, Wyoming is also known for its luxurious mountain spas, allowing for a deeper type of relaxation than what is offered in other states.
Colorado
Colorado state is one of the most famous mountain getaways. Family, couples, and even solo travelers can find solace and solitude here. The area also boasts of several activities and attractions such as biking, geocaching, and fishing expeditions by the river. The park is also a plus in the whole experience.
Virginia
The state of Virginia is known for the famous hot and warm springs that are rich in minerals. You can find log cabins that suit your taste ranging from secluded ones to those that come with additional features such as hot tubs and swimming pools. You can enjoy fishing and kayaking activities in different rivers found in the state.
Conclusion
Vacation time spent in cabins is a great way to get outdoors and interact with nature. Activities make these holidays more fun – the perfect way to create memories. If you are ever looking for a cabin getaway, this article is a great guide to getting you started. The options are in plenty, and you'll get to enjoy your leisure time in a relaxing and quiet environment, coupled with gorgeous scenery surrounding your cabin. That's not all; you'll get to enjoy your privacy while on holiday. When traveling with pets, cabins will provide the essential space they need to roam around. Begin your search for the perfect cabin today.