Comfortable & Accommodating Cabin Rentals for Large Groups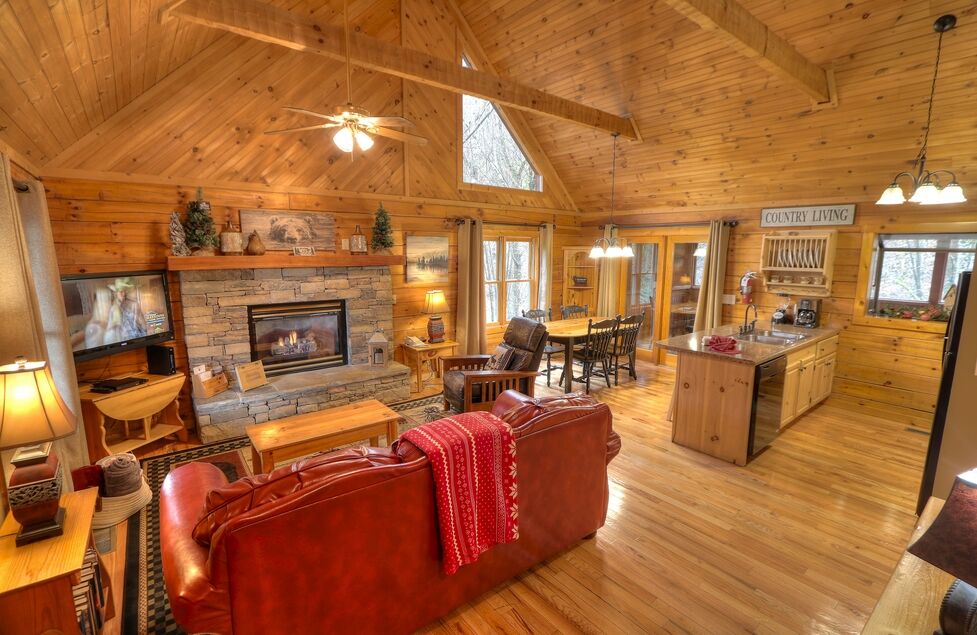 At Oak Haven Resort & Spa, we have spacious and luxurious cabin rentals that are perfect for large groups who want to enjoy a getaway in the Smoky Mountains. Our most popular private lodges for large groups have up to seven bedrooms and can comfortably fit up to 26 people. These large group cabins are perfect for:
You'll find that there's plenty to do at our resort, thanks to our on-site amenities, including an outdoor pool, catch-and-release lake, and award-winning spa. If you'd like to stay cozy inside your cabin, you'll have plenty of good times there as well. All of our large group cabins have features designed to help make your stay as enjoyable as possible, including a full kitchen, hot tub, gas grill, porch, and private wooded area. We also have high-speed wireless internet so you'll be able to post your awe-inspiring photos to Instagram in record time.
Our large group cabins in the Smoky Mountains are all uniquely designed, so our highly knowledgeable and helpful staff will take the time to learn about your group's needs in order to find the perfect cabin or lodge for you. But the service won't end there. Our staff will also help you customize your stay with us, telling you about all of the attractions and events in the area so that you can plan the best possible trip for your group. We're located near Gatlinburg and Pigeon Forge, Tennessee, so there's plenty of things to do and memories to make!
Contact Us Today
If you'd like to learn more about the large group Smoky Mountain cabin rentals we have available for large groups, contact Oak Haven Resort & Spa today. Our on-site business office is open to assist your group from 8am-10pm daily.