Smoky Mountain Hikes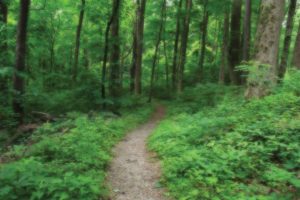 The powerful effect that nature can have on an individual is undeniable, and nowhere else can that effect be felt more intensely than in the Smoky Mountains. Beauty bursts forth in the form of waterfalls, jaw-dropping overlooks, and bright foliage as far as the eye can see. The Smoky Mountains is also home to animals such as white-tailed deer, elk, woodchuck, hawks, and other protected wildlife you don't see every day. The best way to experience all of this unspoiled nature? Hiking, of course! Consider the following list of some of the best places to hike in the Smoky Mountain area:
Great Smoky Mountains National Park
There are plenty of trails in the Great Smoky Mountains National Park that offer all of the sights and invigoration you're looking for. A few of the most popular hikes include:
Gregory Bald – The views of Cades Cove, Fontana Lake, and the eastern crest of the Smoky Mountains makes this hike a year-round destination, but it is especially beautiful during mid to late June, when the extraordinary flame azaleas bloom.
Mount LeConte – This is a classic trail, taking hikers through such landmarks as Arch Rock and Alum Cave, and upon reaching the summit you'll find amazing views of Clingmans Dove and the rolling mountains to the west.
Andrews Bald – This hike has several acres of grassy meadows (commonly referred to as "balds" in the Appalachians) and beautiful views that make this hike perfect for a picnic.
Abrams Falls – Abrams Falls is only 20 feet high yet it is the most voluminous waterfall in the park, making this 5.2-mile hike one of the most popular.
Seven Islands State Birding Park
This peninsula features more than eight miles of natural trails, rolling hills, and views of the Smoky Mountains. It's especially ideal for hikers interested in bird watching, as there are more than 190 species of birds sighted.
Oak Haven Resort & Spa
At the end of a long and gratifying Smoky Mountain hike, come back to Oak Haven Resort & Spa to relax, unwind, and get ready for the adventure tomorrow! We are a luxury cabin resort with everything you need to make your trip to the Gatlinburg and Pigeon Forge area perfect, including uniquely designed cabins, each with a full kitchen, hot tub, and cozy fireplace. We also have plenty of onsite activities, including a catch-and-release lake, seasonal outdoor pools, nature trails, and even an award-winning spa.
Contact us today for more information and to get your trip started.