The Perfect Setting for Corporate Events in the Smoky Mountains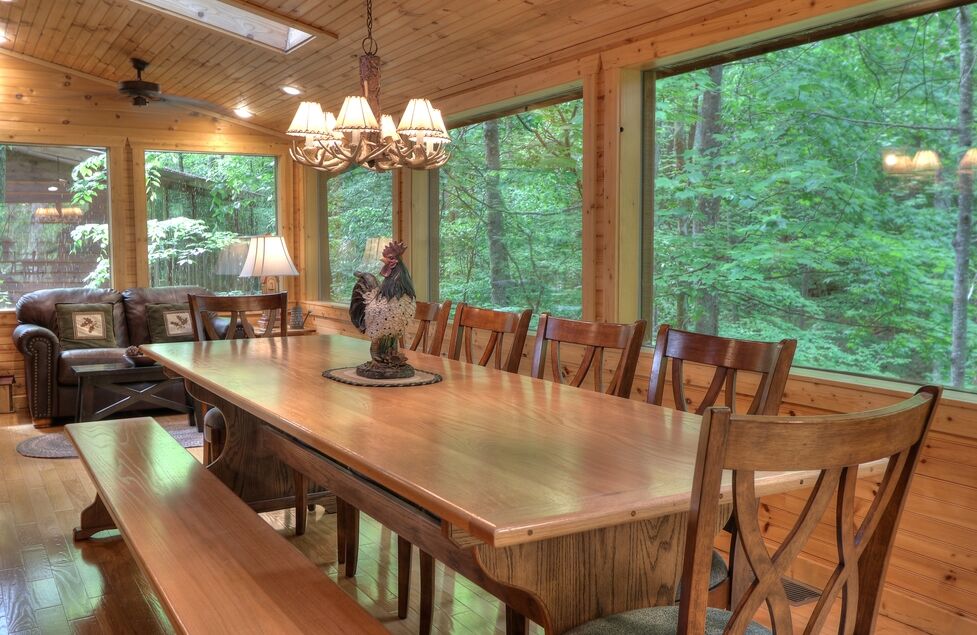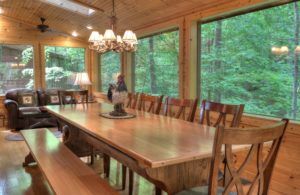 A corporate retreat is an ideal opportunity for you and your team to get out of the office and into a brand-new setting. These events can inspire your team and lead to fresh ideas, as well as create and strengthen social bonds, which are an important aspect of employee engagement. However, it is essential that these retreats are properly planned, with every detail being accounted for. Perhaps one of the foremost elements to determine is where you and your team will be staying—and at Oak Haven Resort & Spa, we've got that covered for you. We are a sprawling cabin resort that is the perfect setting for corporate events in the Smoky Mountains.
Our spacious private cabins and lodges have up to seven bedrooms, and if you have a large group (and plan ahead of time), we can even try to book a combination of cabins within close proximity of each other. Each cabin has features such as a full kitchen, where you and your team can cook together and share meals, as well as a cozy fireplace and relaxing hot tub. When it comes to comfort, you simply can't beat Oak Haven Resort & Spa—but comfort is just one benefit we offer. Of course, no successful corporate retreat is complete without a jam-packed itinerary, and you'll find that there's plenty to do both at our cabin resort and in the surrounding Gatlinburg and Pigeon Forge, Tennessee, communities. You and your team can:
Have an Adventure
If you want to invigorate your team and connect with nature (and each other!) visit The Great Smoky Mountains National Park. Zip lining, horseback riding, and white water rafting are just a few of the exciting excursions your team can enjoy. There are also over 150 trails in the park to enjoy, some leading to waterfalls and summits that offer jaw-dropping views your team will never forget. Have some fishing enthusiasts in your group? Head on over to Douglas Lake for some largemouth bass, catfish, and other game fish. The options are endless.
You don't have to leave the resort to enjoy the outdoors with your team, though. Oak Haven is home to over two miles of nature trails, a catch-and-release lake, and a seasonal outdoor pool. Whether you want to brainstorm or bond, there are plenty of nature-focused onsite and area activities that will support your team goals. And when it's time to indulge in some self-care, our award-winning spa is always just a few footsteps away.
Play Games
At Oak Haven Resort, we have a basketball court and game rooms where you and your team can engage in a little friendly competition. You can also hit the links at any one of our pristine golf courses nearby, including Sevierville Golf Club just down the road!
Explore on Foot
Gatlinburg and Pigeon Forge both offer an endless number of restaurants, shops, and attractions. Strolling the strip and ducking into one of the many local establishments is a great way for you and your team to simply make conversation and forge deeper connections.
Contact Us Today
If you'd like to learn more about why our cabin resort is the perfect setting for corporate events in the Smoky Mountains, contact Oak Haven Resort & Spa today. We would be happy to tell you more about our rentals and the many onsite and area activities you can include in your itinerary!