Luxury Cabins in the Great Smoky Mountains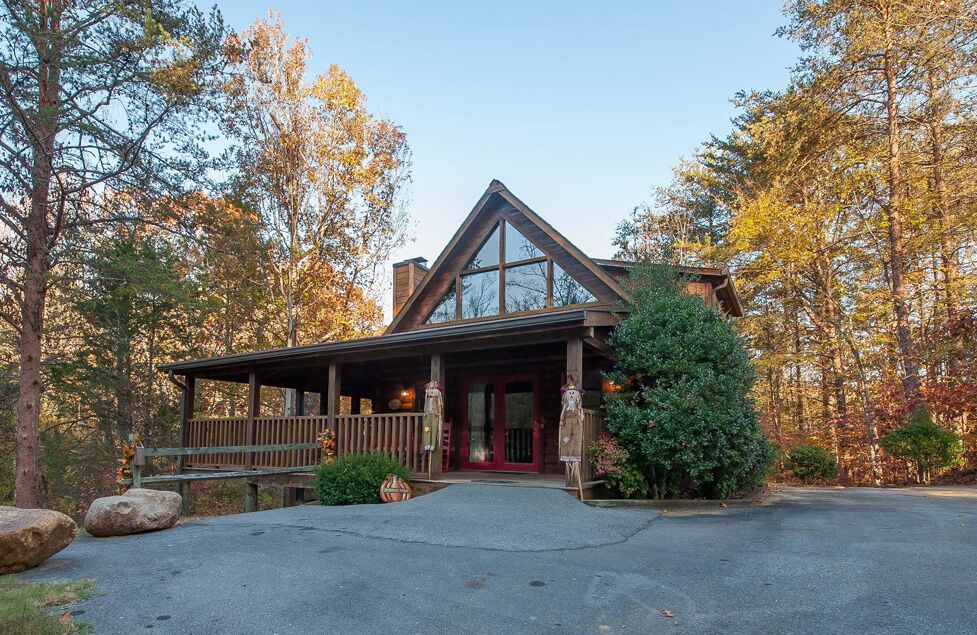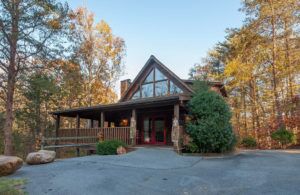 Established in 1996, Oak Haven Resort & Spa is a 300-acre gated resort nestled in the Great Smoky Mountains near Gatlinburg and Pigeon Forge, Tennessee. With a little over 100 genuine log cabins available to rent—ranging from one-bedroom cabins to seven-bedroom private lodges—our luxury cabins in the Smoky Mountains are quieter and more peaceful than other resorts.
If you're looking for a memorable summer vacation, bringing the family to one of the resorts in the Smoky Mountains of Tennessee is a great idea. Not only do the Smokies provide easy access to some of nature's most beautiful views, but our family-friendly resort offers plenty of fun for rainy days or for downtime after exploring the park.
Each of our Smoky Mountain luxury cabins has everything you need to make it your home away from home, including a hot tub, gas grill, full kitchen, cozy fireplace, and porch where you can admire your own private wooded area. (Most cabins and all private lodges include a game room, as well.) And that's just the beginning. We also have an award-winning, on-site spa, where our guests can enjoy massages, facials, manicures, pedicures, and other relaxing treatments that will put the mind and body at ease. You can also enjoy additional on-site amenities at our luxury resort. We have an outdoor pool, fitness center, game room, nature trails, and a lake for catch-and-release fishing so there's always plenty of activities to keep your family busy.
Why Do People Vacation in the Smoky Mountains?
The Smokies have been a top family destination for years because there are a lot of easy hikes, and allow families to explore some of the prettiest views in the Southeast. Because there's no admission fee to visit the Great Smoky Mountain National Park, it makes for an inexpensive vacation for many families.
It's also one of the best places in the United States to see wildlife in nature. More than 65 different species of mammals call the Smoky Mountains home, including white-tailed deer, squirrels and more than 1,500 black bears. You'll also see plenty of salamanders in the park, with more than 30 species of this reptile making the Smokies their home.
While you can certainly find plenty to do within Oak Haven Resort, you'll likely want to venture out and explore the local sights and attractions. You can enjoy the jaw-dropping scenery and exhilarating excursions that the Great Smoky Mountains National Park offers or hit the links at our neighboring Sevierville Golf Club and other area golf courses. Or perhaps you'd enjoy going outlet shopping or catching a dinner show at one of our many fine dining restaurants. Thankfully, there's something for everyone when you stay at our Smoky Mountains luxury cabins.
What Are the Must-See Attractions in the Smoky Mountains?
If you're willing to put in the work of a 10-mile hike, the Ramsey Cascades are absolutely worth it. These are the tallest waterfalls in the Smokies, and you'll pass through several beautiful forested areas on the way. Clingman's Dome is a great option for the less athletically inclined, as you make your way to the top of this 6,644-foot peak you can see six different states on a clear day. On the North Carolina side of the park, you'll see the only elk herd in the southern Appalachian Mountains in the Cataloochee Valley.
24-Hour Customer Service
To make your Smoky Mountains luxury cabin stay at Oak Haven even more special, we offer daily linen exchange, curbside trash pickup and, perhaps most conveniently, 24-hour customer service. This means our staff is available to help our guests in any way possible, day or night. We'll go above and beyond to ensure that your stay not only meets but exceeds your expectations, and this level of customer service distinguishes us from any other resort in the area.
If you'd like to learn more about our luxury cabins in the Smoky Mountains, contact Oak Haven Resort & Spa today. We are located near Gatlinburg and Pigeon Forge, TN, and our helpful representatives would be happy to answer any questions you may have and help you find the best cabin for your needs and budget.
Ready to plan your Smoky Mountains Vacation? Have questions about a Smoky Mountain Cabin? Speak to one of our helpful and friendly Smoky Mountain Cabin vacation specialists at 1-800-652-2611.