Our Cabin Resort Is the Perfect Place for a Girls' Getaway in the Smoky Mountains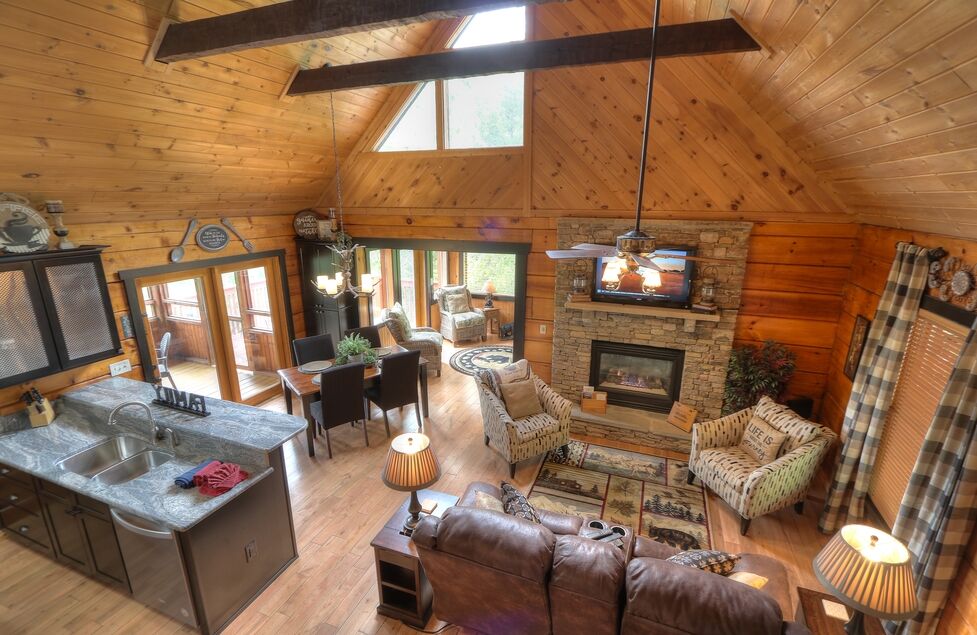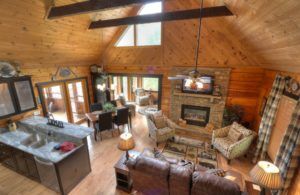 A girls' getaway in the Smoky Mountains is an opportunity to create lasting memories with your friends in one of the most incredible places on Earth. At Oak Haven Resort & Spa, we would be happy to play host to your unforgettable retreat. You'll find both luxury and comfort at our gated cabin resort, where we have private cabins and lodges that offer spaces for togetherness as well as alone time. With up to seven bedrooms available and features such as a full kitchen, cozy fireplace, soothing hot tub, and private porch, you and your tribe will truly feel like you're in a home away from home. Whether you come as a church group, quilters, scrapbookers, or a family, you all are sure to feel welcome. And with our 24-hour customer service, gated perimeter, and clean facilities, you and your girls can relax knowing your stay will be comfortable!
When you're not cooking meals together, soaking in the hot tub, or having a heart-to-heart by the fireplace, you'll love experiencing all of the onsite and area activities you have to choose from. You and your group can:
Get Outdoors
You'll find plenty of opportunities to soak up the outdoors at Oak Haven Resort & Spa. Lace up your sneakers and walk one of our beautiful nature trails, or throw on your bathing suit and take a swim in one of our seasonal outdoor pools. You can also drink hot chocolate by our fire pit or take your lunch outside at one of our picnic areas.
Of course, if you want to venture out from our resort, get ready for an adventure! At The Great Smoky Mountains National Park, you can enjoy endless activities during any season. Whether you're horseback riding in the spring, whitewater rafting or paddle boarding in the summer, taking a foliage tour or hiking in the fall, or visiting the frozen waterfalls in winter, you're sure to experience the joy and awe that only Mother Nature can inspire.
Hit the Town
Gatlinburg's downtown is home to the Great Smoky Arts & Crafts Community Trail, which is comprised of more than 120 businesses selling locally made quilts, housewares, fashion, food, and visual arts. If you want some more contemporary finds, visit Pigeon Forge, which has outlet malls that sell all of your favorite brands. Want to grab a bite to eat? There are a bevy of restaurants, coffee shops, bakeries, and delis where you can get a taste of the delicious local fare.
Looking for some entertainment? Catch some live music or a comedy show in Gatlinburg or Pigeon Forge, channel your inner kid on the rollercoasters at Dollywood, or enjoy any one of the magical seasonal festivals, including Winterfest and the Smoky Mountain Harvest Festival. One thing is for sure; you'll never be bored!
Get Pampered
Our award-winning spa, The Spa at Oak Haven, is the perfect place for you and your group to relax and unwind. We offer an array of services, including massages, facials, and nail treatments, that will leave you serene and feeling your best.
Let's Get Planning
If you want to get started on planning your girls' getaway in the Smoky Mountains, contact Oak Haven Resort & Spa today. We would be happy to book your private cabin(s) and tell you more about the local activities in Pigeon Forge and Gatlinburg, TN.